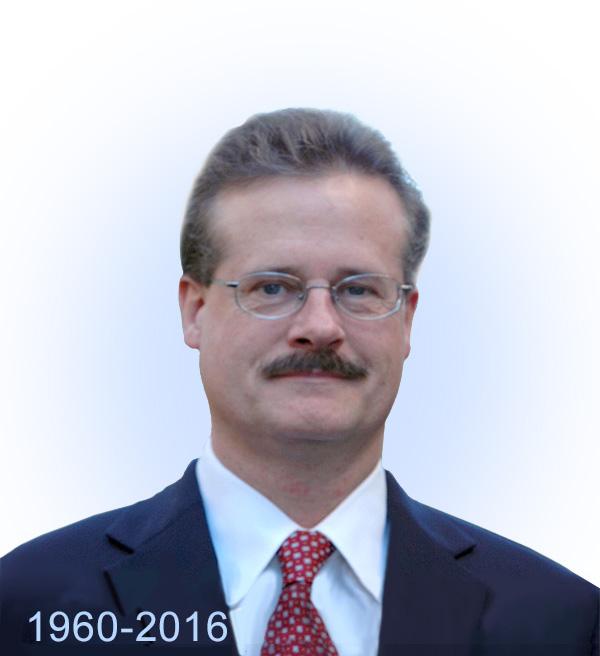 The first time I knew Dr. Patrick M. O'Connor would become a CEO was when I saw him present at our company's Research & Development offsite meeting in 2008. I was CEO at Halozyme Therapeutics, and Patrick was leading oncology research as Halozyme's VP of Research. It wasn't just that he looked the part: a debonair British gentleman with a well-groomed mustache, impeccably dressed at all times, whose raiment was surpassed only by his polite manner. Beyond that, it was the clarity, depth, and insight with which Patrick communicated during his presentation, and the facility with which he answered challenging scientific questions – succinctly, but with knowledge, precision, and aplomb – hallmarks of an effective future leader. I stored away this thought, convinced that Patrick was one of those rare individuals I've come across during my professional life, someone with whom I wanted to work throughout the rest of my career. Little did I realize at the time how Patrick's life – and subsequently, loss – would impact my own journey as a biotech executive in an incredibly personal way.
Life
Years after we had both left Halozyme to pursue separate endeavors, Patrick and I began dreaming up opportunities to work together again, and I had the privilege of getting to know him better as a colleague and friend. As the third-born child of a family of ten children growing up in the UK, Patrick was profoundly impacted by his mother's death from cancer while he was still in school, which steered his career direction to cancer research. His wholehearted plunge into cancer research molded him into a prodigious talent in the field of oncology, quickly developing a reputation as one of the top cancer researchers in San Diego, if not the world. This reputation was shaped by his early years as a world-recognized expert in cell cycle and cancer biology at the NCI/NIH during the first decade of his career, as well as his senior editor role at Cancer Research. But it was sealed by his subsequent roles at Agouron, Warner-Lambert, then Pfizer during the next decade, when he helped shepherd an unprecedented number of compounds – 22 in total – into clinical trials. These included the approved anticancer drugs Xalkori® and Inlyta®, which were discovered at Pfizer, where Patrick served as the global research therapeutic area head for oncology. These drugs collectively have benefitted tens of thousands of patients worldwide.
Patrick's fierce resolve to dedicate his life to developing novel drugs to fight cancer was palpable in every interaction we had – and it inspired me to do likewise. As a result, we reviewed a number of different cancer-related entrepreneurial ventures, and landed on an idea to launch a new cancer-focused startup, called Actagene. The new company's goal was to discover personalized medicines to target activated genes in cancer. We started the company in April 2013, with Patrick serving as CEO – fulfilling the vision I had of him that day at the Halozyme offsite, five years earlier.
While Actagene was getting off the ground under Patrick's leadership, I was running Ignyta, then a biotech company with advanced diagnostic capabilities in autoimmune disease. Due to a confluence of events, it became apparent that Actagene's cancer disease focus and outstanding team could be combined with Ignyta's molecular diagnostic capabilities and similarly outstanding team to create a new, cancer-focused precision medicine company with integrated therapeutic and diagnostic capabilities, or "Rx/Dx." And so the two companies merged in May 2013.
Patrick joined Ignyta as Chief Scientific Officer, and brought with him a world-class drug development team. We were then off to the races…. At ASCO, the world's largest cancer conference, Patrick and I went hunting for cancer drugs that could make a difference in patients' lives. The new Ignyta team moved forward with discussions with Nerviano Medical Sciences to license entrectinib, Ignyta's lead program today, which also helped the company go public in October 2013.
Then, less than two weeks after ASCO, on June 16, 2013, I received shocking news that Patrick had been recently experiencing pulsating headaches and double vision. Three days later, Patrick emailed me from his bed in the intensive care unit (ICU):
Dear Jonathan, I am really sorry for the inconvenience during such an important and exciting time in the development of our new company. I think catching this benign lesion will prove fortuitous now and once back on my feet in a couple of weeks will lead to even better things. I will try to keep up to date with emails.
Surgery will be later today.
Thank you for your kindness and understanding.
Very best wishes
Patrick
Some of Patrick's amazing personal qualities come through in this email: His passion, commitment and zeal for his work – that from the ICU, on the cusp of a major neurosurgical procedure, he was still trying to "keep up to date with emails;" his humility and consideration of other people – that he was apologizing to me for the inconvenience of his undergoing brain surgery and thanking me for my kindness and understanding; and his unyielding optimism – that from his bedridden state, on the eve of a day-long surgery, he was still talking about getting back on his feet in a couple weeks and about how catching this lesion would prove fortuitous and potentially "lead to even better things."
Loss
The early conversations we had regarding Patrick's diagnosis initially were full of hope and optimism, as we focused on investigational immunotherapies, possibilities for remission, and shared plans for the future. But it took every ounce of discipline I could muster to push aside the physician/biotech CEO part of me that knew the sobering Kaplan-Meier curves and statistics associated with his diagnosis. Tragically, Patrick didn't live to see the success of the company he had helped set in motion. His symptoms were the unfortunate result of terminal brain cancer, from which he would never recover.
Patrick died on July 4, 2016. He is survived by his wife, Kyomi O'Connor.
It is impossible to describe how tremendous a loss Patrick's death – during what was to be the prime of his career – is to his family, friends, and other people in his life; to Ignyta; and to the broader cancer research community. Patrick O'Connor's profound impact on me as a colleague and friend has further ignited my own personal commitment and resolve to fight cancer daily in my role at Ignyta. And I know he has had a similar impact on others.
According to Mike Varney, Executive Vice President at Genentech Research and Early Development: "There are many people alive on earth today because Patrick O'Connor cared. This is Patrick's legacy. He used the force of his will and strength of character to push back the frontiers of science to help the suffering of people he didn't even know. And unfortunately, in the ultimate twist of fate, he lost his life to the very disease he spent his entire life trying to cure. Patrick, I want you to know we are continuing the fight. All of what you contributed serves as a foundation for countless other scientists to continue making progress against this devastating disease. Your insights and contributions will serve as inspiration to us all."
Light
The word "Ignyta" is a play on the word "ignition," which is a catalyst associated with heat, light, and kinetic energy, themes we use in our company vision and associated imagery. This is captured in our company's seven core values, including:
The Beacon – Our Guiding Example
"We desire to be a guiding biotechnology company in precision medicine – a leader who enlightens and sets a shining example for others. We seek to be a fun and energizing company that attracts the best and brightest people to come work with us, a partner of choice for pharmaceutical companies, and a recognized pioneer in precision medicine."
The intersection of Patrick O'Connor's life story with Ignyta's origin story is emblematic of who "Ignyta" is. Patrick began a new chapter in his life as CEO of Actagene. This new chapter became intertwined with Ignyta's rekindling as a cancer-focused Rx/Dx company, with Patrick as one of the heroic protagonists. And his parting act before getting sick was helping Ignyta bring in entrectinib, an investigational drug that has given new hope to a number of patients with TRK-, ROS1- and ALK-driven cancers. Through his contributions, his conduct, and his influence, Patrick exemplified the Beacon value. His exceptional record of accomplishments, his affirming impact on his professional colleagues and loved ones, and his distinctive legacy in the oncology field will shine brightly through the work of Ignyta and the other organizations and colleagues he has influenced along the way.
A personal drive to help patients has been at the heart of my own professional pursuits – first as a surgical resident, now as a biotech CEO. I feel privileged to be a part of Ignyta, which has a central focus on helping patients with cancer, a disease which has touched far too many people's lives. But when it takes the life of one of our own brothers-in-arms as it did in Patrick's case, we are left with a stark reminder of how the work we do in this industry can hit close to home in a very personal way. May Patrick O'Connor's story also serve as a clarion call for us to continue on our mission. The last time I saw him was on Dec. 16, 2015, but we corresponded regularly. These were Patrick's parting words, as he was nearing the end of his life:
"We are grateful for the prayers and kind thoughts of everyone. Such has allowed us a precious period of time to be together. We pray for the wellness of everyone and know that each day is a special opportunity to help others in need. So we wish you every success at Ignyta so that patients can live those extra days of happiness."
Patrick O'Connor was – in life – and is – in death – a shining beacon in every way.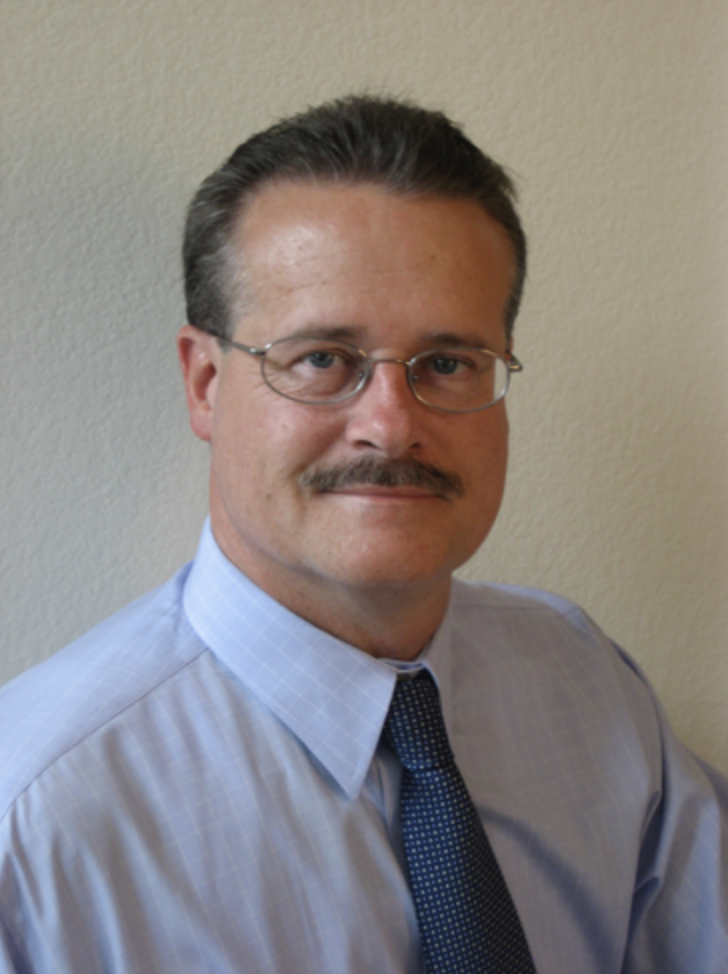 Patrick M. O'Connor
Patrick M. O'Connor, Ph.D., 1960 – 2016